POWERFUL PERFORMANCE. VERSATILE DESIGNS. FOR ALL YOUR MUSIC, MOVIES AND TV—AT HOME OR ON THE GO.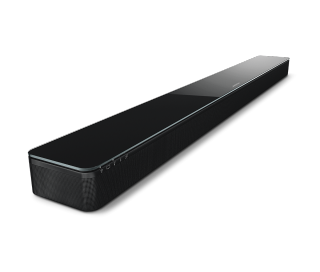 From Rp15,990,000
Our best soundbar, expands to surround sound, SoundTouch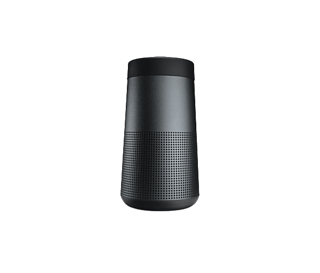 SoundLink Revolve Bluetooth® speaker
From Rp4,300,000
360° sound, water resistant, wireless, plays up to 12 hours
360 sound
BIG SOUND. PORTABLE SIZE.

Portable speakers
Take your music with you—to the beach, the park, wherever. Our SoundLink portable Bluetooth® speakers are engineered to travel with durable designs and impressive battery life. Each includes proprietary technology to help produce world class performance for its size. Our line-up even includes portable speakers that offer 360° sound.
LESS EFFORT. MORE MUSIC.
Multi-room speakers

SoundTouch wireless and multi-room speakers are the easiest way to enjoy a world of music. Browse popular music services like Spotify®, Deezer or TuneIn, or your stored music library. Easily personalise presets for one touch access to the music you love, and control one or many SoundTouch® speakers. All in one system, with acclaimed Bose sound. These systems are made to grow with you—once you have one, you can add more at any time for music in multiple rooms throughout your home.

PREMIUM PERFORMANCE. NO COMPROMISES.
Home cinema
Bose home cinema systems feature entirely new, beautifully crafted designs that are packed with technology to deliver the best audio experience for all your entertainment. The slim SoundTouch 300 soundbar brings out the best in your entertainment, and you can kick it up a notch anytime with an Acoustimass 300 bass module. And if you want it all in one package, the Lifestyle 650 home entertainment system is the most uncompromising home cinema system that we've ever built.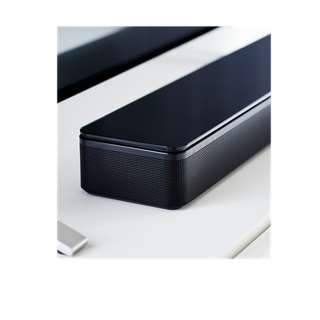 ELEGANT SIMPLICITY MEETS EXCEPTIONAL SOUND
Wave® systems
Waveguide speaker technology is the award-winning Bose® innovation that changed the audio industry. And it's in every one of our Wave® systems. Each of these redesigned systems fit anywhere, but will fill a room with high-performance sound. Whether you're streaming music, listening to the radio or playing CDs, there's a Wave® system to play what you want. And they're all easy to use—setup takes minutes, and a remote and touch-top controls give you full command.
WEAR IT. HEAR IT. LOVE IT.
Wearable speakers
Combine the personal experience of headphones with the out loud performance of a Bluetooth® speaker. A flexible, comfortable neckband houses innovative technology that surrounds you with music—and everything else you need to hear as you move about your day. Try it, and see how we stay innovative so you can stay connected.